October 13th, 2014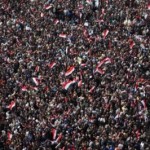 Reading for Affect, from Literature and Film to Facebook and #Occupy:
Why an Epistemological Lens Matters in the Criticism of Capitalist Cultural Politics
There is certainly an important place for what we might call experiential heuristics—the empiricist teasing out of emotional ontologies on the basis of experience to define what it means to be a sentient living being. There is an equally important place for the definition of a politics of feeling, as distinct from a politics of reasoning. What I suggest in the present intervention is that to engage with affect on either of these planes without considering the epistemological basis for our current cultural interest in and privileging of affective logic and inquiry is tantamount to missing the forest of knowledge construction for the trees of knowledge subsets.